With all the excitement and celebrations surrounding the 50th anniversary of the moon landing I thought that I would share my collection of games related to the event. It is certainly not the largest or most comprehensive collection of games on this subject, but it is one I have been building since 1970.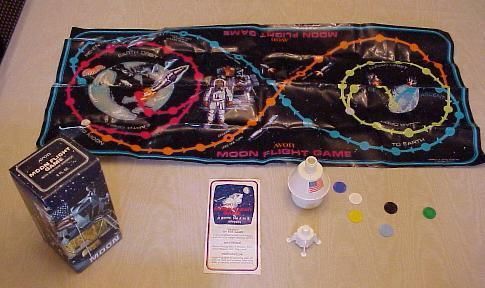 The newest game that I've added is Tranquility Base and its expansion Soviet Moon which arrived yesterday. This is a reprinting/update of Moonshot. The oldest game is Moon Flight which I received as a Christmas present in 1970. It was published by Avon, and the shampoo bottle became the die launcher.
My favorites are LiftOff! (my deluxe edition), and Leaving Earth.
There are others on my wish list that I hope to acquire when they are published or can track them down.